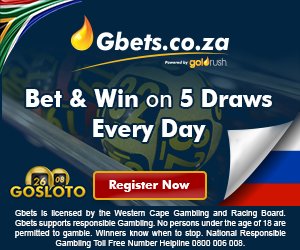 What is the UK49s lotto?
49's is a popular UK draw which is popular because it offers punters with several opportunities of winning since it is drawn twice on a daily basis. The UK49's has two draws namely the UK49's Lunchtime draw and the UK49's Teatime draw with the Lunchtime draw taking place at lunchtime 12.49 and the teatime draw at 16:49.
How do you play the UK49s Lotto?
Both the lunchtime and teatime draws have the same playstyles and in order for you to play the UK49's, you must select a total of 6 numbers from 1 to 49 and you can do so either manually or using lucky dip. There is an option to play 7 numbers including a Booster ball which increases your chances of winning.
Please note that you can pick to play from only 1 ball up to 6 balls and your odds multiply with every additional ball you choose to add and this has made the UK49's very popular because it gives punters control. Learn about betting login account issues.
When do the UK49s draws take place?
The UK49's, as we have earlier stated, has two daily draws namely the lunchtime draw and the teatime draw. The first draw is the Lunchtime draw which takes place at 12:49 pm GMT. The second draw of the day is called the Teatime draw whose draw takes place at 4:49 pm GMT.  We have also launched a US focused site, called PlayLotteryUSA.com
What are the odds of winning UK49s?
Since these draws are the same, the odds of winning are also the same and to be honest, the UK49s is quite a difficult lotto to win. In order for you to win the UK49's jackpot, you must beat the odds of 1 in 13,983,816, below is a list of the odds of winning for various prize categories;
Matched numbers Odds
Six numbers 1 in 13,983,816
Five numbers 1 in 1,906,884
Four numbers 1 in 211, 876
Three numbers 1 in 18,424
Two numbers 1 in 1,176
One number 1 in 49